VMware vRealize Operations has been the undisputed leader in infrastructure monitoring for the best part of ten years. It doesn't matter if you want to understand your physical infrastructure, virtualised environments, storage or cloud, vRealize gives you a comprehensive view, including performance, availability and cost.
But did you know it can perform application discovery without any provided host credentials? With a single tick-box?
Having an environment wide view of application services residing within each machine provides significant benefits when operating at scale. It allows operators to troubleshoot more quickly, enhance security, as well as providing data back to external CMDB systems.
A customer of mine recently asked if VMware could help with their challenge – they needed to quickly identify how many IIS and SQL servers existed within a particular environment, where they had limited visibility. They did not want to have to install any additional agents, or provide credentials for the machines, which were not on a domain.
They'd been using vRealize Operations for a few years, but only for base infrastructure monitoring of their vSphere and Pure Storage environment.
Here's the steps I used to show them how vRealize Operations Service Discovery could help them.
Credential-less Service Discovery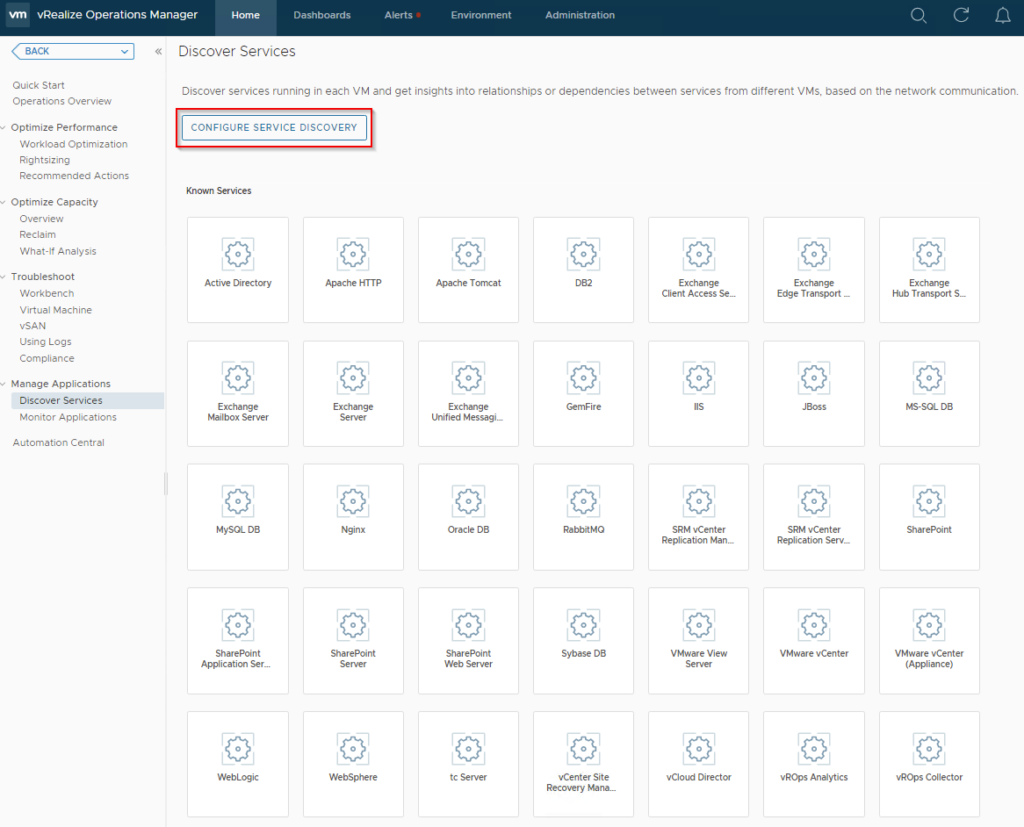 vRealize Operations can use VMware Tools to discover a large number of services running within Windows and Linux operating systems. It's enabled with the click of a button, and doesn't require any authentication credentials for the VM.
Start off by heading to Manage Applications > Discover Services > Configure Service Discovery
From there, you can select the vCenter Server containing your workloads, select Edit > Service Discovery
Then just flick the Service Discovery toggle to Enabled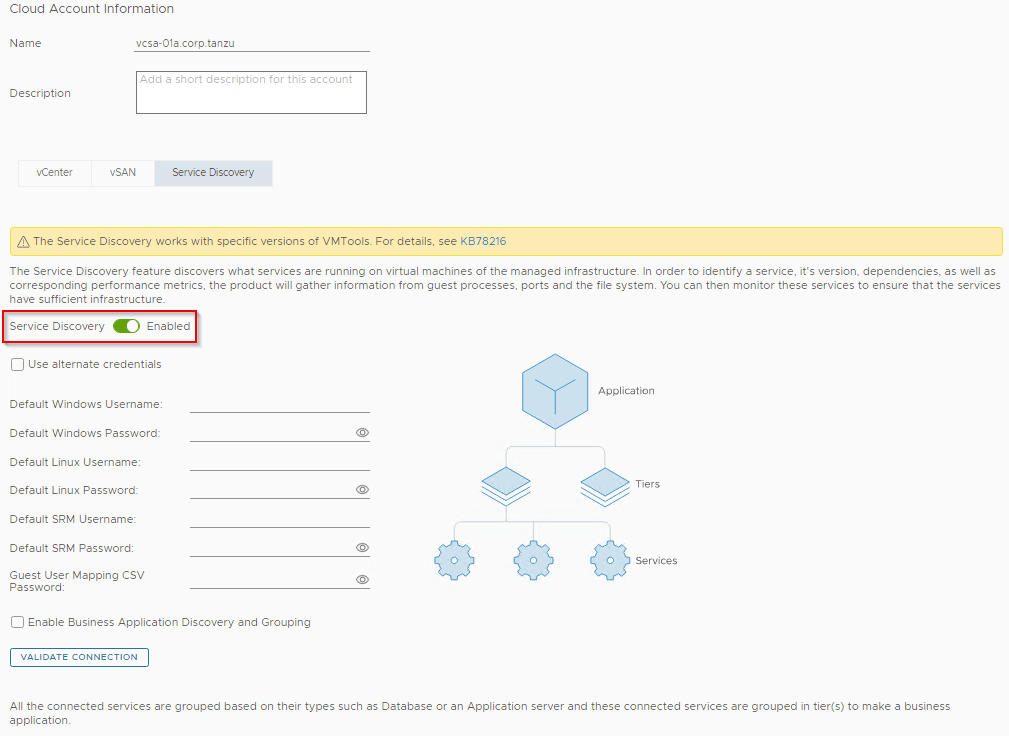 After a few minutes, you'll start to see discovered services coming in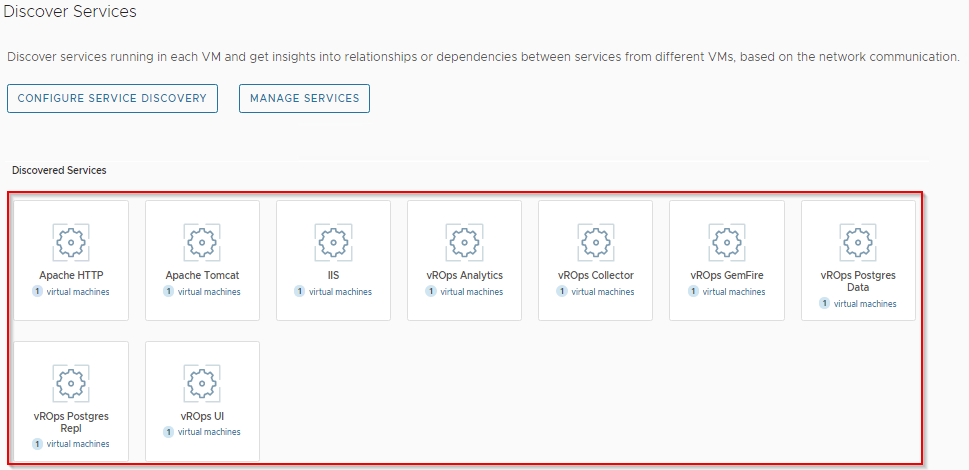 You can see groupings of discovered services under Environment > Service Types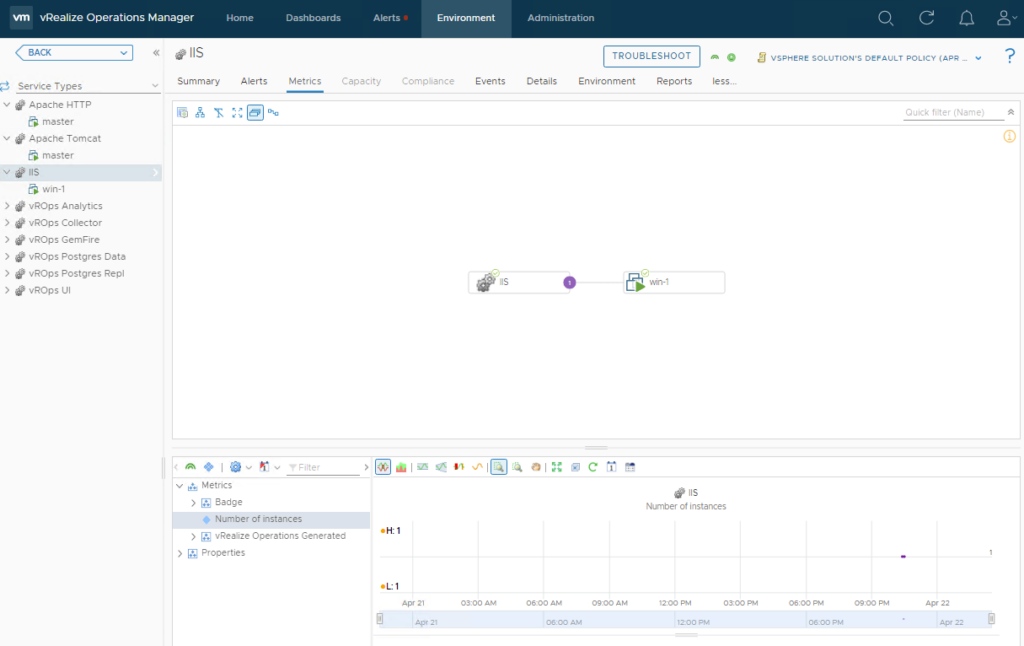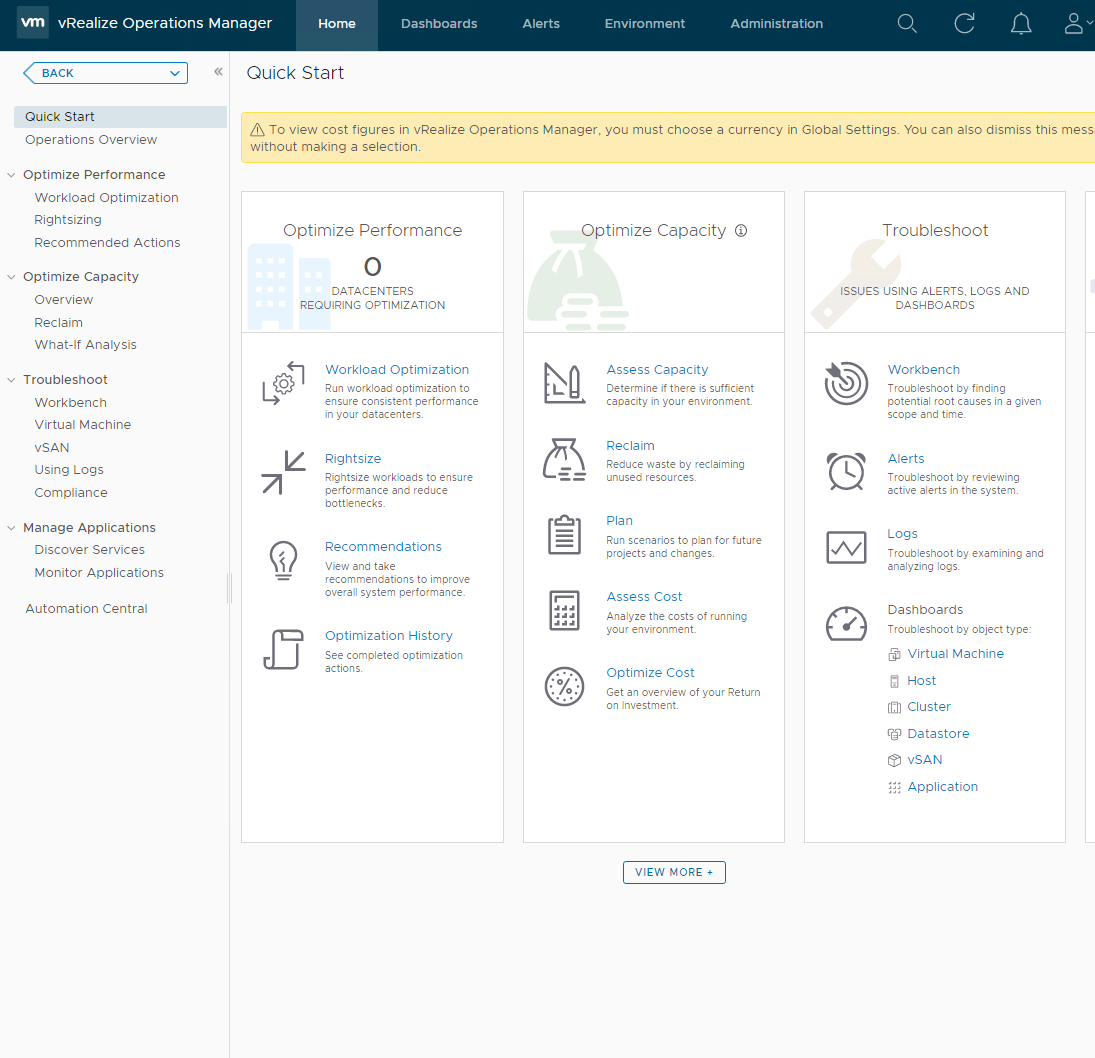 You can see the potential to provide some extremely useful environment wide service reporting.